COUNT ON US TO DO IT RIGHT
Uppercut Plumbing has over 40 years of combined experience servicing the City of Newburgh, Greater Hudson Valley, and points beyond with professional, trust-worthy, and friendly residential and commercial plumbing contractor service.
Family owned and operated, we can complete most any plumbing or heating installation, diagnose problems, and perform routine and emergency services promptly, affordably, and with a smile.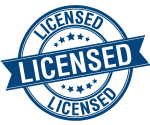 Testimonials
Our customers are our greatest advocates!
Trevor arrived on time on a Sunday morning to repair a leaky sink pipe. He assessed the situation and purchased parts needed for the repair. All in all, the job was completed in less than an hour at a price of $80 including parts. I highly recommend Trevor of Uppercut Plumbing for his quality of service and reasonable price.
Nadeem B.
Came on time. Reasonable charges. Friendly. I recommend him.
Deen O.
Trevor showed the upmost professionalism by the pride he demonstrated in handling my leaking radiator pipe which was flooding my basement. He even went above and beyond in checking the radiator's adjoining system ie; boiler etc to make sure the whole line was without problems. He also went further than above and beyond his duties by coming back to my house later on in the evening just to make sure everything was ok and that the issue was still leak free. I look forward to having Trevor tackle
Anthony L.
Trevor responded right away, came when he said he'd be there, and fixed my plumbing problem very quickly. Very reasonable rates, too!! I'll be calling him again.
Linda T.
Trevor has done several jobs for me around my house. no matter how big or small, he always called me back promptly. free estimates. workman ship awesome. he replaced all my windows with professionalism and creativity. highly recommend!
Susan G.
Our bathroom renovation was a pleasure with Trevor handling the project. He helped us transform the dated space into a modern elegant one. His attention to detail was especially comforting. We plan on hiring him back when we update our kitchen next year.
Elias L.